Residential: Houses • Apartments • Condos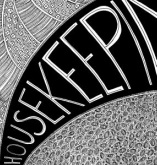 Rates:
This is an average to what most of our clients are currently paying for service. Most homes are NOT the same. Some need a little TLC some need major TLC. Please call Colorado Cleaning Company, to discuss your cleaning needs. 720-277-4604

First time service:
This is available on a hourly rate to get everything ready for our future housekeeping plans of 2x Week, Weekly, Bi-Monthly or Monthly Service.
Please allow a 2 hour minimum for all appointments, 3 hours for 1 Cleaner.
1 Cleaner = $30/Hour 2 Cleaners = $55/Hour 3 Cleaners = $80/Hour 4 Cleaners = $110/Hour
Same day service available at time and a half.
​Hourly rates not available for Move In/Out Cleanings. Please see below in the section titled Move In/out Cleaning.
PEACE OF MIND SERVICE ADDITIONAL: Want to watch your service provider in live real time from your phone or the web? Inquire while setting your appointment. Available for residential and commercial services.


Tips: If you like the service your cleaners provide and you think they deserve it, why not. It's not required but appreciated.
How do I make my payment: You can do it several ways. You can pay by credit card, check(not 1x clients) or cash.
When can I get started: Usually we schedule up one week out. Same day service is available for an additional cost.
What do I do to prepare for service: Let us know how to access the property.
What if I think, 'they missed something': Your provider will go over room by room with you what they did and if they could do anything better.
Is Colorado Cleaning Company pet friendly: Yes! The only thing we suggest is if you do not have pets we will use your vacuum.
Do I need to give the crew any cleaning items: Only if you have a preference. Otherwise we are equipped with all of our own supplies.
What kind of products does Colorado Cleaning Company use: Simple Green, Eco-Lab, Dyson Vacuum's & Micro Fiber Towels.
How long does the cleaning process take: In most homes we are there about 3 hours.
---
Size Of Home



> 600 Sq. Ft.

> 1000 Sq. Ft.

> 2000 Sq. Ft.

> 3000 Sq. Ft.

> 4000 Sq. Ft.

> 5000 Sq. Ft.

> 6000 Sq. Ft.


Weekly Service


$29.99

$55.99

$89.99

$119.99

$145.99

$175.99

$199.99



Don't, Won't & Can't
(Words we don't use! Because we will.)


Extra Services and special request available and all you have to do is ask. We promise to not sound like your mate or the kids. It'll get done just the way you asked with a smile.

Don't want to do dishes?

Don't want to do laundry?

Don't want to, don't have to!

Let us do it for you - at a reasonable rate!

Colorado Cleaning Company is Professional, Reliable, Meets all of your Expectations & Guaranteed SATISFACTION!

Moving? Colorado Cleaning Company does Move In/Out Cleaning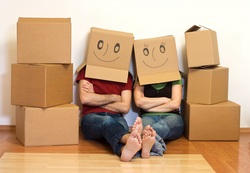 Moving is stressful enough. Who wants to clean the new place before they move in? Or for that fact, who wants to clean the place their leaving? Hassle Free Moving Cleaning at relieving rates.
Move In/Out Rates are posted here as an average. Some homes need a little TLC, some need major TLC. Rates are subject to change. Call today to set up your hassle free moving clean. 720-422-7278
Move in/out cleaning tip: On average ovens take at minimum of 2 hours to clean. If there is a self clean option please set the night before the appointment.
​Rates posted here are on an estimated time. If time exceeds estimated time because of miscommunications and/or condition of home for the rate posted below additional hourly charges WILL apply at $45/hours per cleaner.
Please make sure property is vacant of all personal belongings before appointment.
Utilities must be on.
​Same day service available for time and a half.
Trash Outs Start @ $250
---
Commercial Janitorial Services
Colorado Cleaning Company KNOWS...

Please call to set up an on site estimate for your commercial cleaning. 720-422-7278